Trilogie Ludovic Lagarde / Olivier Cadiot / Laurent Poitrenaux
Robinson has become a mage whose crystal ball becomes a tool for visions and feelings, enabling him to live immediately, "directly, like this" what he sees. The mage loops through his memories, poet of an immobile journey, in an unstable balance, in zero gravity.
Ludovic Lagarde direction
Olivier Cadiot text
Laurent Poitrenaux actor
Antoine Vasseur set design
Sébastien Michaud lighting
Fanny Brouste costumes
Cédric Scandella image conception
Marion Stoufflet dramaturgy
Grégory Beller IRCAM computer music design
David Bichindaritz sound realization
Stéfany Ganachaud choreographies and movements
Jonathan Michel video
Brice Martin Graser creative code
A Festival d'Avignon, IRCAM/Les Spectacles vivants — Centre Pompidou, Centre dramatique national Orléans/Loiret/Centre, Comédie de Reims — CDN coproduction. Text published by éditions P.O.L.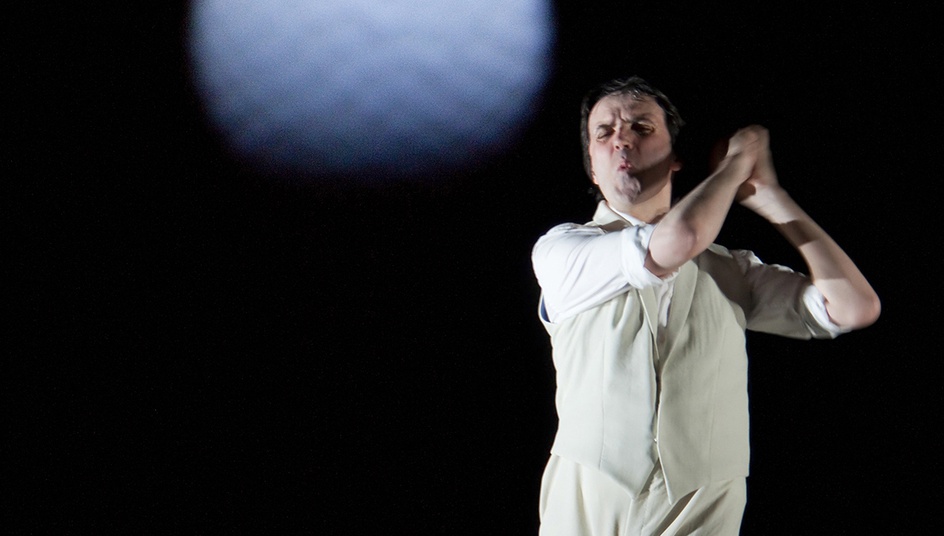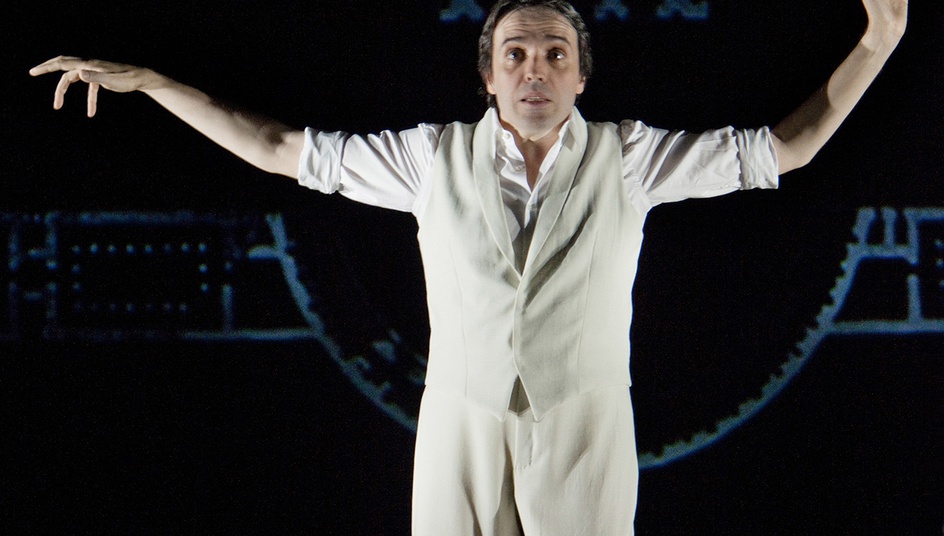 Images of Work #9: Un mage en été by Olivier Cadiot and Ludovic Lagarde
"Magician nonetheless, it's not so bad, I have the gift of moving". The beginnings of a collaborative effort between Cadiot/Lagarde and IRCAM. Today, how can the "transports" of this new witch be made perceptible, how can we blow up the unit and not the scene? Vocal transformations in real-time, spatialization, scale changes—in space and time, becoming molecular or geographic, from quark to Google Earth, the voice of Proust to that of Robison... © IRCAM, 2010
Images of Works #9: "Un mage en été" by Olivier Cadiot and Ludovic Lagarde
Bonus: Interview with Olivier Cadiot
Bonus: Interview with Ludovic Lagarde